As a parent, your children might sometimes seem to be a lot to handle. From tantrums at the playground to being extra picky with food, it is very easy for frustrations to boil over. So much so that sometimes parents tend to respond the wrong way. We have all been there.
While there is no perfect manual on parenting, there are fun and helpful ways to help your kids learn, grow and adjust properly. Play therapy is a certified method of understanding and addressing their emotional, behavioural, and developmental needs.
Unlike the image of a bland therapy office with a beige couch in your head, therapy for kids achieves the best results through play, engagement, and social skills to create a healthy, safe space for kids to express themselves fully. The process usually involves activities, discussions, and strategies tailored to the child's age and abilities as well as interests. Even better, engaging the services of a professional therapist can be complemented by parent-involved therapy, where the parent has a more hands-on role to play as the immediate caregiver of the child.
Unlike other forms of therapy, using play, engagement, and social skills for kids is a two-way street. On the one hand, parents get to understand their kids better, their nuances, and their interests, especially as they come down to the child's level. On the other hand, the child can adjust to their friends, family, and society in a more healthy manner. Here is all you need to know about using play, intensional engagement and social skills as therapy for kids.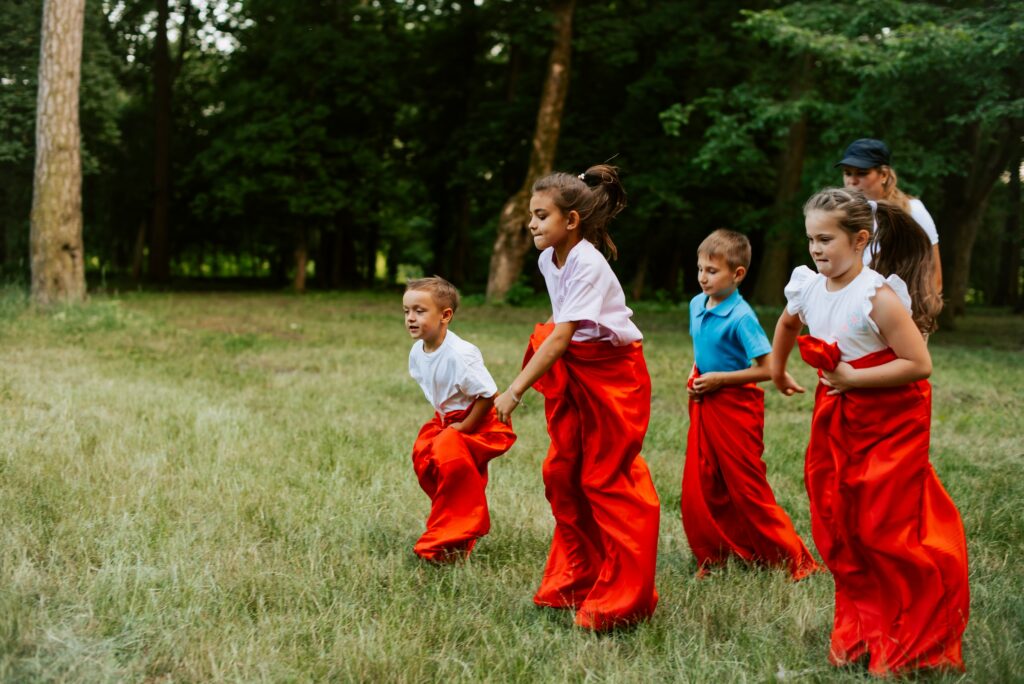 Indications that you Need to Consider Play and Social Skills therapy
What most parents deem as problematic behaviours in their kids are sometimes issues that stem from other issues, such as the child's sensory processing or ability to communicate. If you notice any of the following behaviours in your kids, you should consider a parent-involved form of therapy through play, engagement and social skills.
Lacks awareness of other people's feelings (usually inconsiderate, too)
Struggles to concentrate on a particular activity
Has difficulty sharing or taking turns
Gets annoyed when losing a game
Finds it difficult to play with other kids
Has repetitive interests or behaviour
Does not understand the consequences of their actions
Talks back aggressively and can't maintain a simple conversation
Prefers to play alone
First, it should be noted that this list is not exhaustive, as there is a wide range of actions that could also indicate a child's need for therapy. Secondly, the presence of one or more of these signs in your kid is not conclusive evidence they require therapy. Be sure to understand the circumstance, frequency and triggers of the actions.
Play Activities:
Play, in this context, is a voluntary engagement that is usually self-motivated and done within the child's comfort zone. For them, it is any activity that is associated with fun. Unfortunately, many parents do more harm than good when they try to dictate what is 'fun' to their kids. Even if the kids decide to play with toy boxes and not the toys, it is considered Play. Play can be amusing, pretend or real, constructive, destructive under monitoring, interpersonal or intrapersonal. It is through play activities that kids interact with their environment, their bodies and society at large.
Social Skills:
As the name implies, social skills are tools we employ in our daily activities to interact with the people around us. They entail a wide range of elements, from verbal to non-verbal skills, emotional intelligence, speech, gestures, facial expression, body language, and other conventional skills that make social interactions smooth. Parenting-based therapy should be a well-rounded experience that sums up these skills into several activities for kids to develop well socially.
How Play, Engagement, and Social Skills Contribute to Therapeutic Interventions for Children:
Natural expression:
Since play and engagement activities take place in a natural environment that kids are used to, they find it easy to express themselves freely. Parents can help their kids loosen up through activities such as imaginative play, creative activities, and games. The set of activities can include imaginative play and creative tasks through which children can express their thoughts, feelings and experiences. These should take place within the home, neighbourhood park and any other familiar environment to make them comfortable.
Cognitive development:
Play enhances the mental capacity of kids through structured activities that usually target specific cognitive goals like problem-solving, creativity, and decision-making activities. Examples include puzzles, riddles, jigsaws, word games, speed maths and many others.
Emotional Regulation:
Play activities serve as a nice outlet for emotional expression and help children regulate their emotions better. Since most Play activities are based on hypothetical scenarios like the Pretend game, kids can explore widely and understand their feelings more.
Communication Skills:
Through interactive play, as well as games and role-playing, the communication skills of the child are greatly enhanced. It is a good opportunity for children to practice different languages, learn social cues, understand contextual meanings, and express their opinions on issues around them.
Individualised approach:
Play-based interventions are usually well-tailored to the specific needs, strengths and challenges of each child. There is no one-fit-all approach for all children. Hence, unlike the classroom and other learning environments where kids are attended as a class, the personalised approach of play-based activities has a higher chance of enhancing the emotional, social and mental development of the child.
Family involvement:
Play-based therapy engages the family on a first-hand level. It is a joint effort by the therapist and the parent to strategize on how to incorporate therapeutic play at home best and work with the constantly adjusting needs of the child.
Conclusions:
Integrating play, engagement, and social skills into therapy for kids creates a dynamic and enjoyable environment for learning and growth. It is the perfect balance between children's desire to play and the parents' duty to develop the child's emotional, mental and social capacity.