FAQs
Frequently Asked Questions
Hopefully these cover what you're looking for, but if not feel free to ask us
Who is Domain Health?
Domain Health is a multidisciplinary health clinic offering a wide range of services to help you achieve your health goals. Our dedicated team of professionals work collaboratively to provide personalised care in a friendly and welcoming environment.
How do I get started with Domain Health?
It's easy to get started with us. Simply book an appointment online or call our clinic to speak with a friendly staff member who can help schedule your first visit and answer any initial questions you may have.
Do I need a referral to visit Domain Health?
While referrals are not mandatory, they are welcomed. They can provide our practitioners with valuable insight into your medical history, ensuring a well-informed and personalised care plan.
What should I bring to my first appointment?
Please bring any relevant medical records, a list of current medications, and wear comfortable clothing. If you have a referral, remember to bring that as well.
How do I know which service is right for me?
Our experienced practitioners can help determine the right service for you based on your individual needs and health concerns.
How do I book an appointment?
Appointments can be easily booked online here through our website, by calling us or by visiting one of our clinics directly.
What should I expect during my first appointment?
During your first appointment, our practitioners will conduct a thorough assessment to understand your or your loved ones' health needs and goals. They will also answer any questions you may have about the treatment process.
Can I reschedule or cancel my appointment?
Yes, you can reschedule or cancel your appointment by contacting the clinic. Please note that there may be cancellation fees depending on how late-notice the cancellation is.
What if I am late for my appointment?
We understand that unexpected circumstances can arise. If you are running late, please call the clinic as soon as possible so we can try and accommodate your needs.
How long will my appointment last?
Appointment durations can vary based on the service being provided. Typically, you can expect appointments to last anywhere from 30-60 minutes. While some services offer longer appointments for more intensive therapy.
Is there a waiting list for appointments?
There may be a waiting list for certain practitioners or services. Our staff will inform you of any wait times and work to accommodate your schedule.
How is my treatment plan developed?
Your treatment plan is tailored to your specific needs, based on the initial assessment and ongoing evaluations by our experienced practitioners.
Can I be involved in creating my treatment plan?
Absolutely! We encourage your active participation in developing and adjusting your treatment plan to ensure it aligns with your health goals.
What if my treatment plan needs to be changed?
Treatment plans can be adjusted as necessary to ensure they continue to meet your evolving needs and support your progress towards your health goals.
How often will I need to attend appointments?
The frequency of your appointments will depend on your individual treatment plan. Your practitioner will discuss this with you and adjust it as necessary.
Will I have homework or exercises to do outside of appointments?
Yes, you may be given exercises or recommendations to follow outside of appointments to support your progress and achieve your health goals.
How will I know if my treatment plan is working?
Regular assessments and open communication with your practitioner will help gauge the effectiveness of your treatment plan and make any necessary adjustments.
How can I pay for my treatments?
We accept a variety of payment methods including cash, credit cards, health insurance claims, NDIS, DVA, EPC/Medicare and more. Payment is expected at the time of service.
Do you offer payment plans?
Depending on your condition, you may be elligible for various payment plans provided by the government or insurers. Please speak with our administrative staff for more details.
What is your refund policy?
Refunds for services are reviewed on a case-by-case basis. We strive to ensure complete satisfaction with our services and address any concerns you may have.
Can I claim my treatment through my private health insurance?
Yes, many of our services are claimable through private health insurance. Please check with your insurance provider to confirm coverage, or speak with our friendly team.
Is there a cancellation fee?
A cancellation fee may apply if appointments are cancelled without reasonable notice. Please speak with our staff for more information specific to you.
Book An Appointment
Our response time is impressive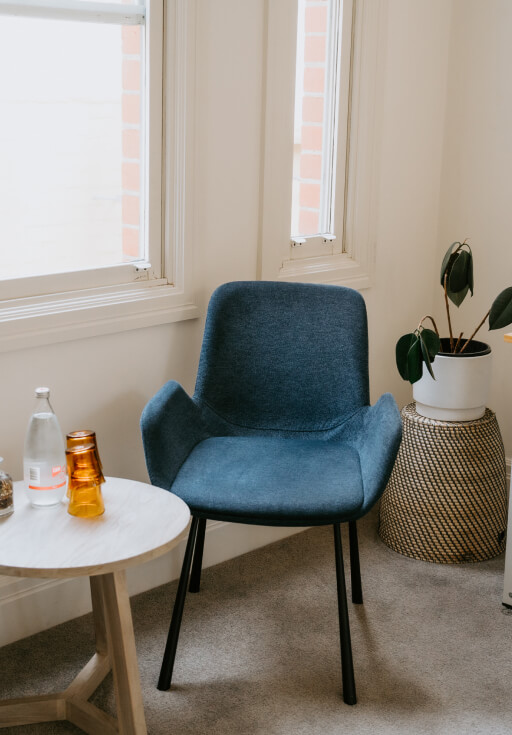 We're with you every step of the way